Clean • Long-lasting • Vegan
Regular price
Sale price
$10.90 USD
Unit price
per
Sale
Sold out
Clean, rich, pure scent
Alcohol-free
Long lasting
Oil based
Concentrated
A few drops go a long way
Ingredients

Jojoba oil, safflower oil, fragrance.
To Use

Roll a small amount onto pulse points and gently dab onto the neck as desired.

External use only. Avoid contact with eyes.
Share
View full details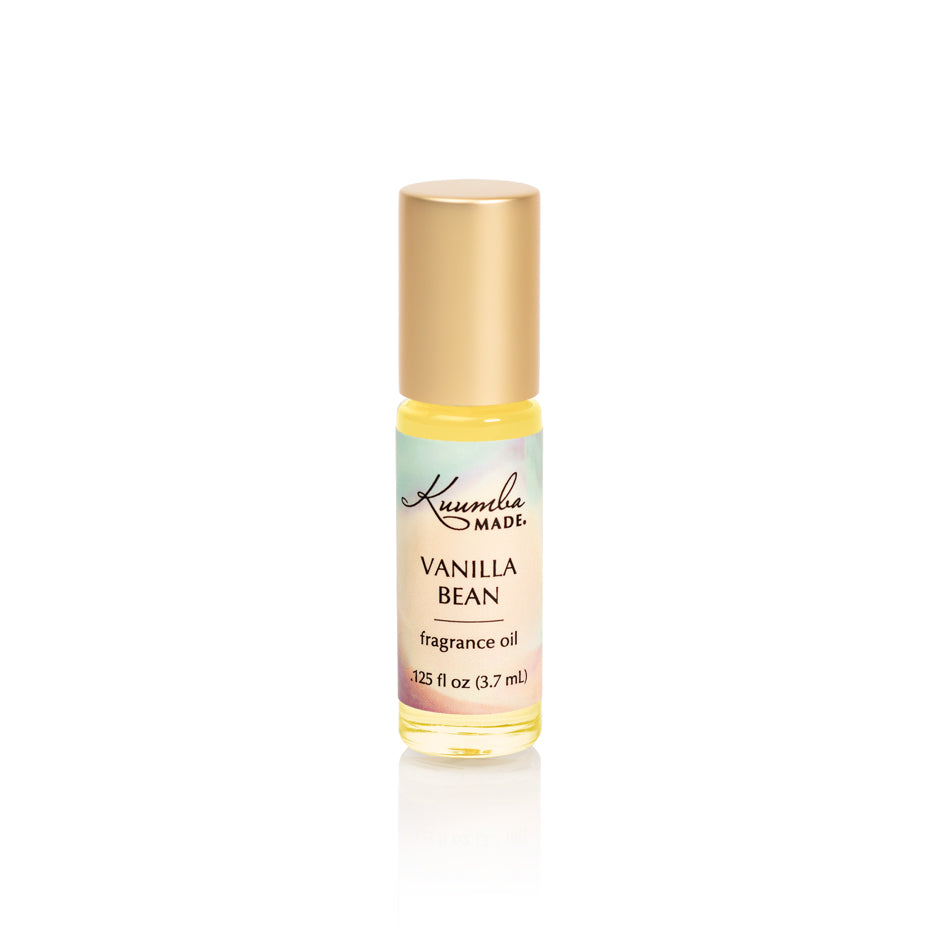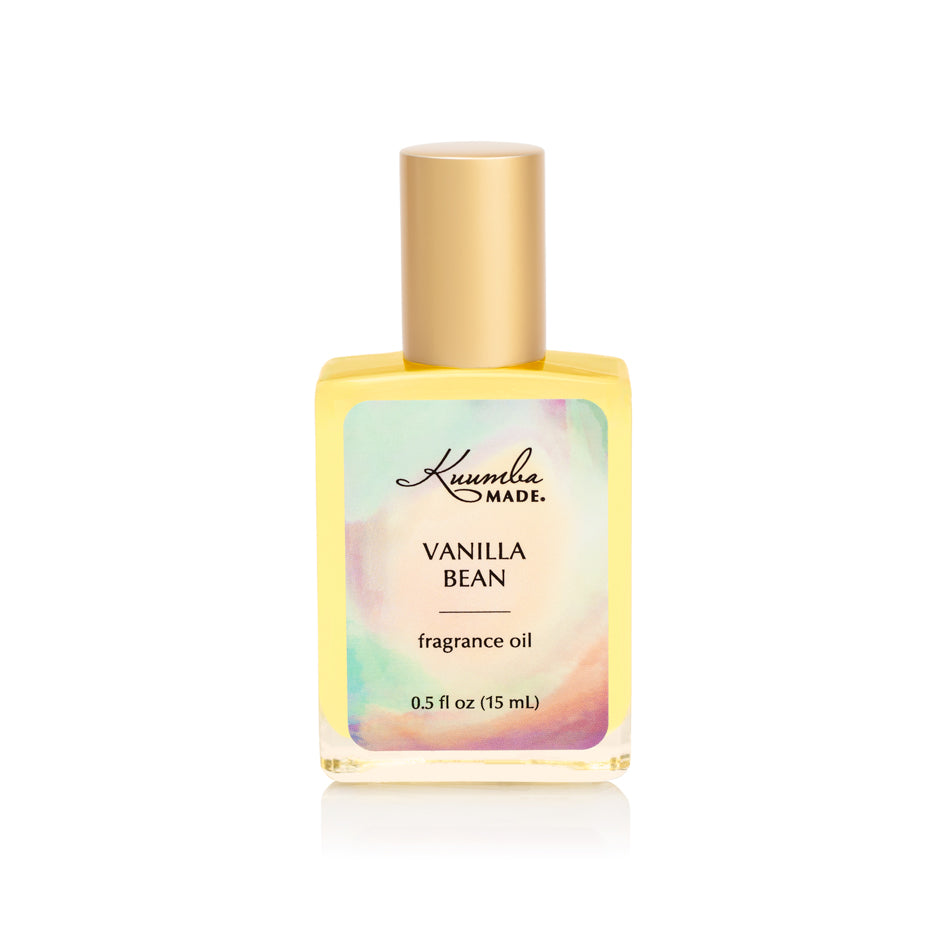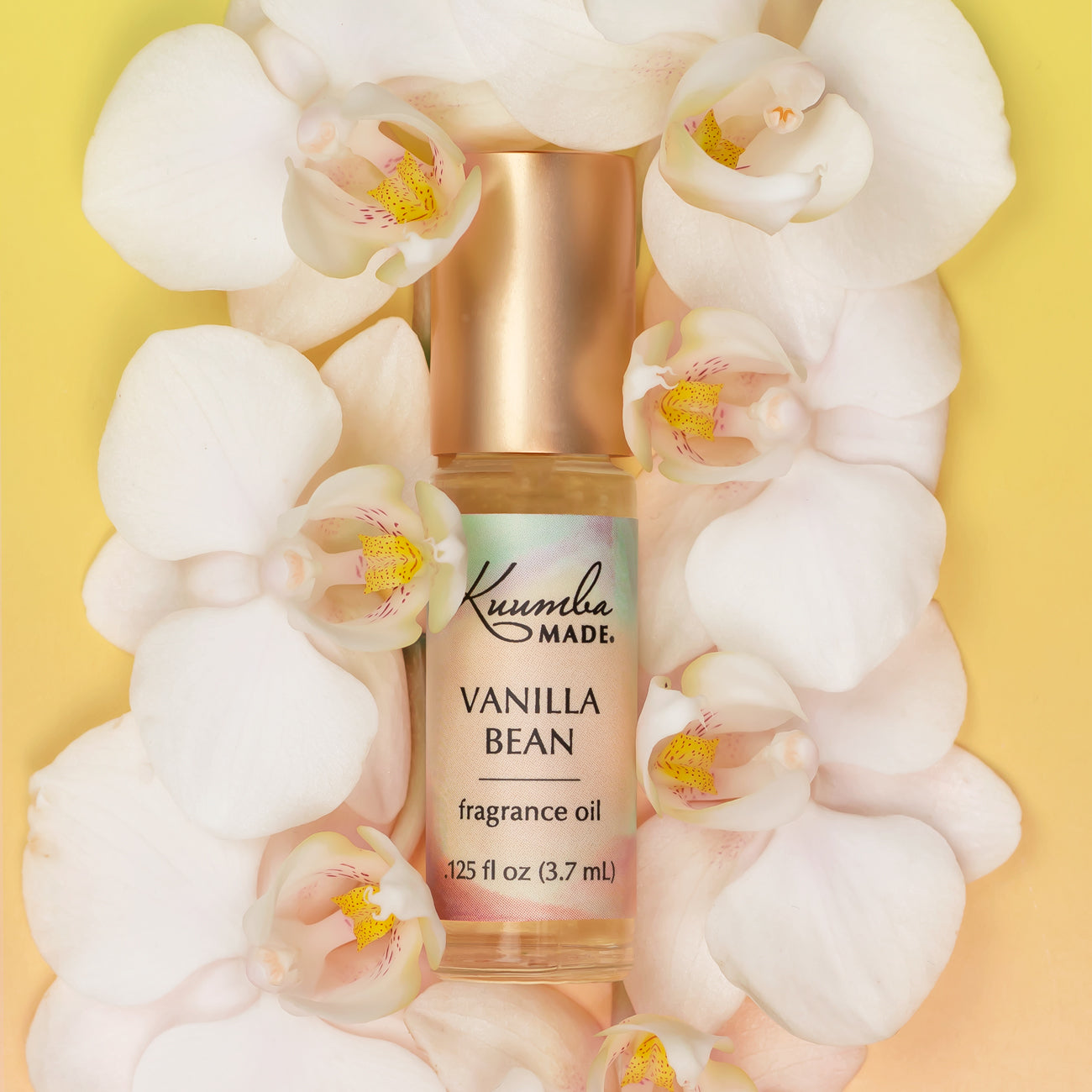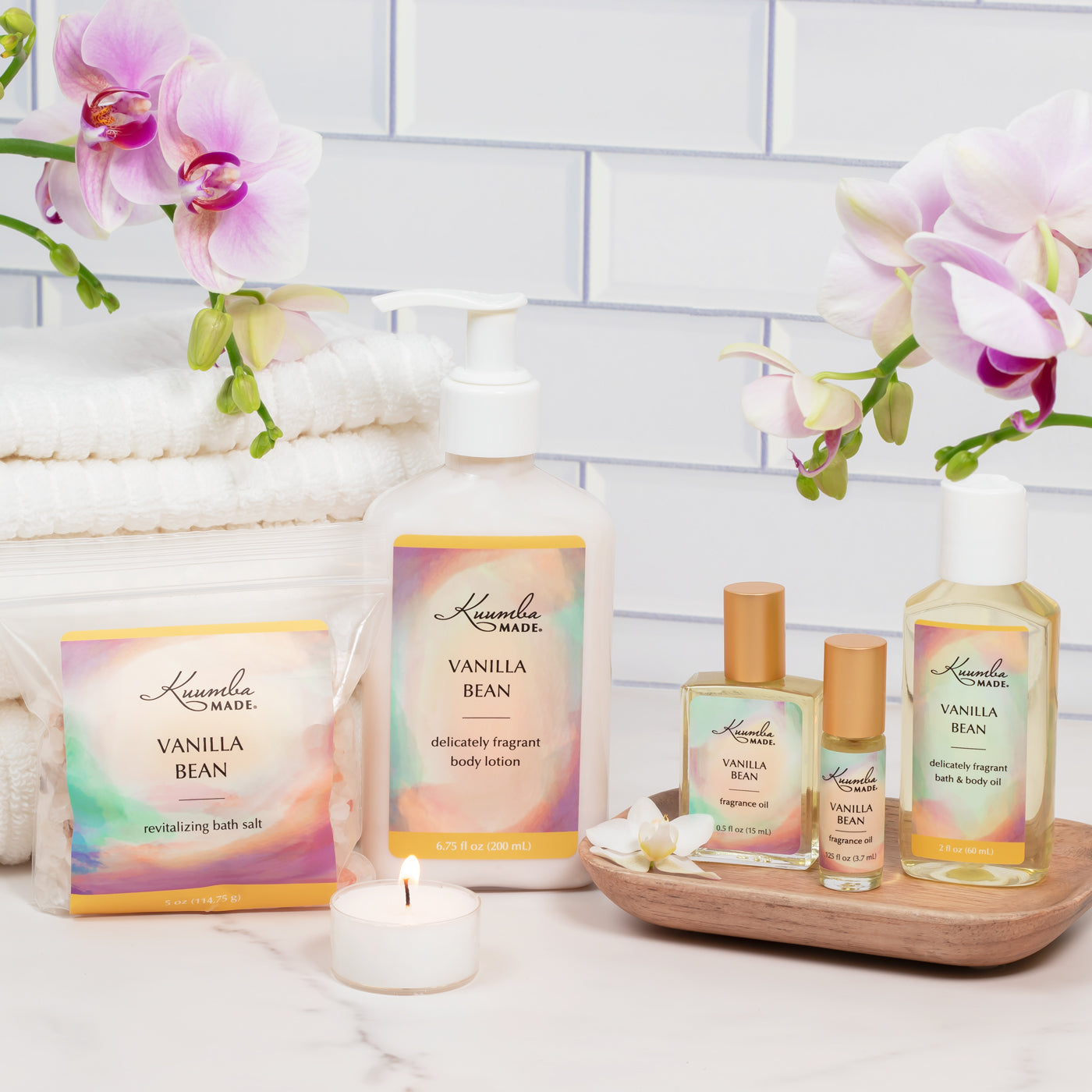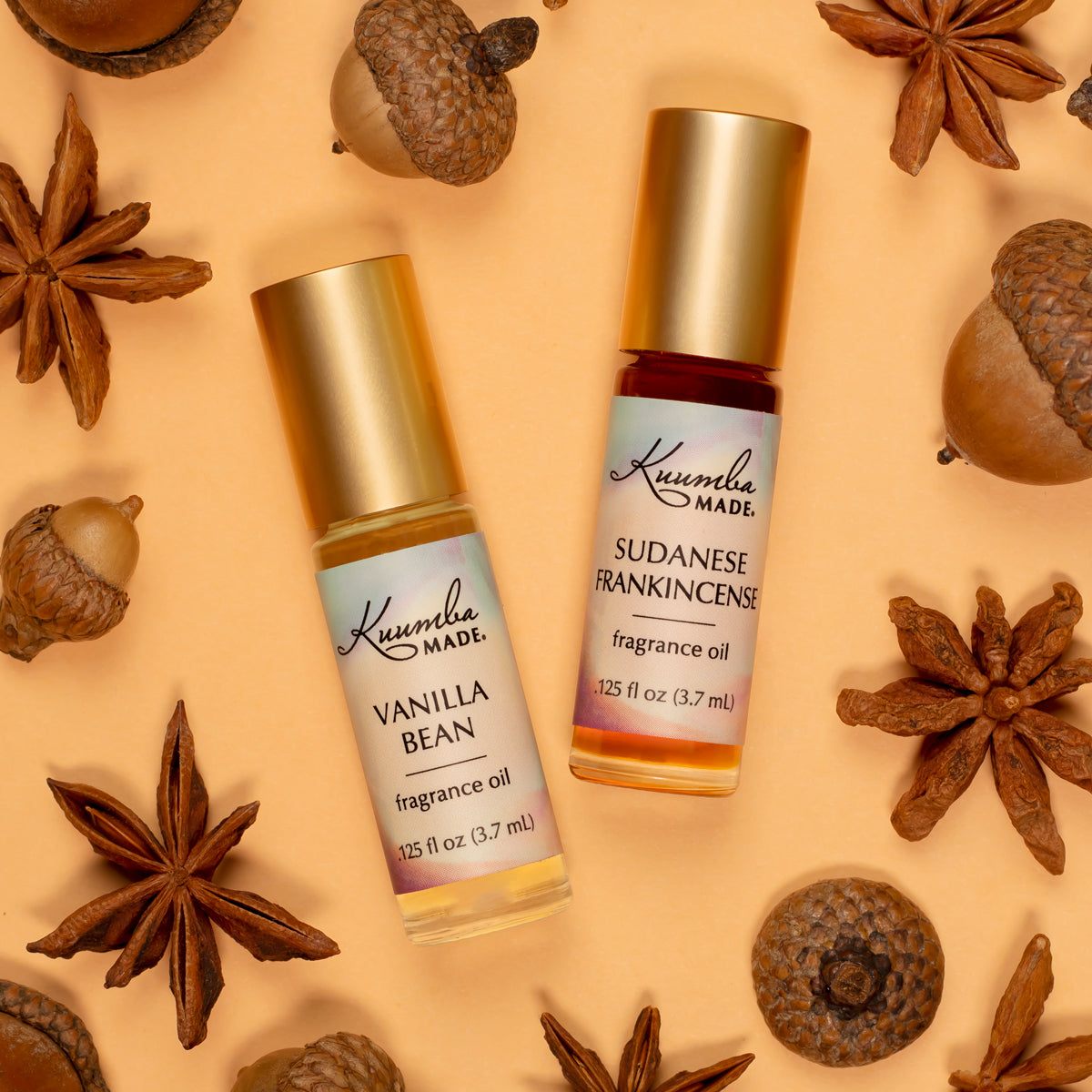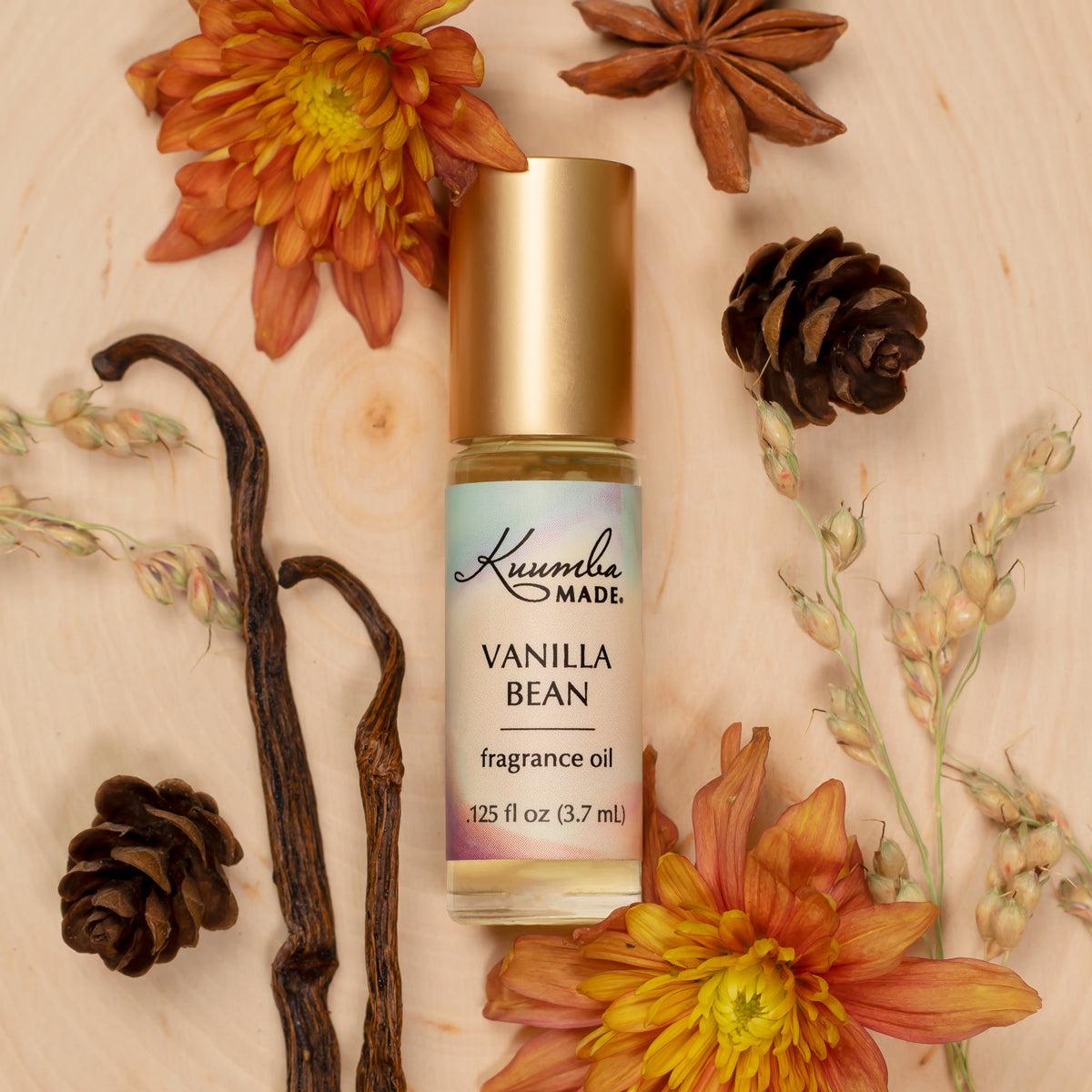 Actually just vanilla scent! Excellent for the scent-sensitive
Very excited to find this vanilla bean scented oil. It smells of just vanilla, nothing extra or floral, which I have been seeking for forever. The scent isn't strong but it warms as you wear it. It does require reapplication as it only lasts a few hours at a time but honestly, the scent is so lovely that doesn't bother me. I'm very sensitive to scent and can't wear most things, this is the only thing I've found i enjoy.
The Best Vanilla Oil
This is by far the best Vanilla Bean oil that I've ever smelled and I'm infatuated with Vanilla of all sorts, but this one takes the cake… it's so sweet almost like a cotton candy vanilla. I will always come back for this one. So long as I have Kuumba made oils, there is no need for perfumes or body sprays… I am grateful for this company and I plan on crying more, I just wish you put these in other stores as well and made a lot more oils available instead of just select few…. But this is a perfect Vanilla.
Perfect Vanilla
This is what I want vanilla fragrance to smell like! It was my first Kuumba Made purchase because I thought it would be a safe blind buy. It definitely was. This scent is wonderful! Some vanillas can be headache inducing but this vanilla is just the right amount of sweet.
The Most Special Scent
I just wanted to say thank you for making an amazing scent that I always get compliments from others on. ☺️ I was working as a waitress at a restaurant by Manhattan Beach in LA and one day a beautiful lady walked in and her smell was really good that I had to ask her what kind of perfume she uses. She smiled and said she always get asked that question and she showed me this vanilla bean oil! Ever since then, I've been using your products everyday and now I work as a flight attendant and so many people on my flights ask me the same question I asked the lady! 😂 Thank you, this is the best oil I've ever used in my life. I feel so special when I wear it ❤️
Vanilla bean
This scent is amazing I pair it with another scent and I literally smell like heaven!! Not to mention the shipping speed!! Crazy fast 10/10
My new favorite company
Clean Fragrance Since 1980