Clean • Long-lasting • Vegan
Regular price
Sale price
$10.90 USD
Unit price
per
Sale
Sold out
Charismatic and smooth sandalwood with vanilla, fresh coconut, and bright cedar. Irresistible on your sun-warmed skin!
This fragrance is also part of our Spicy & Sensual Collection.
Clean, rich, pure scent
Alcohol-free
Long lasting
Oil based
Concentrated
A few drops go a long way
Ingredients

Jojoba oil, safflower oil, fragrance.
To Use

Roll a small amount onto pulse points and gently dab onto the neck as desired.

External use only. Avoid contact with eyes.
Share
View full details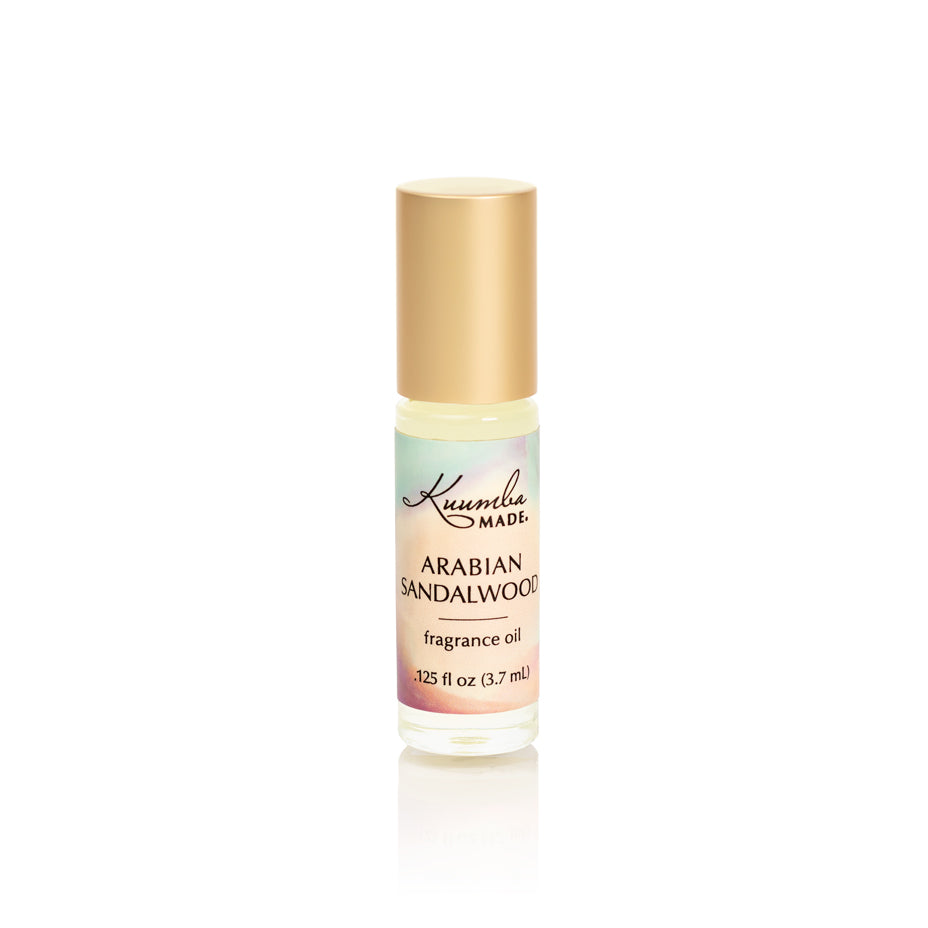 Unexpectedly good
I was in the store and I really wasn't considering buying this one at all, because Sandalwood has never interested me. but I just smelled the sample because why not, and I was blown away by how soft and feminine this was. I was expecting like a cold masculine woody scent. But it has a soft warm sweetness in it from the coconut and vanilla. This is a very coconut heavy scent based on what I smell, I could be wrong though but thats what I primarily detect. This scent is so good and Im glad I gave it a chance because it really blew me away.
Finally!
Finally. I've always been a little jelous bc I have such peculiar skin chemistry. I buy perfume and it smells amazing on friends but just weird on me (stale paper, fuzzy books). Ive never been crazy about the scent of sandalwood, but the review Careno left above had me intrigued, so I figured I try it. Out of the 10 samples I bought (I've only tried 5 so far) This BLEW me away. Finally something that works with me. This is SO unique in such a Gorgeous way. So excited to wear it! Thank you Kuumba Made!
Arabian Sandalwood Fragrance Oil
If you loved The Body Shop's Woody Sandalwood, you will LOVE this scent!
Arabian Sandalwood Fragrance Oil
My mom had a sandalwood fan (not scented, actual sandalwood) from her time in Japan many years ago. I used to love smelling it as a kid. Many "sandalwood" scented things don't capture that amazing smell. This does. (Most "sandalwood" scented things on the market I don't even like the smell of...don't write off sandalwood until you have smelled this.) I have been using this for years now. I use it straight as purfume, and also mix it with "light flavored" olive oil, for an after-shower lotion. The scent does not aggravate allergies, is gentle, but so wonderful & distinctive. I've yet to meet anyone that doesn't like this smell. My second favorite by Kuumba Made is the amber paste. They mix well, but I like buying them seperate so you can have just the one or the other if you want.
Clean Fragrance Since 1980