Clean • Long-lasting • Vegan
Regular price
Sale price
$10.90 USD
Unit price
per
Sale
Sold out
Enticing amber resin with spicy nutmeg, pine, and sweet honey relaxes the mind and delights the senses. Soft and sensual.
Clean, rich, pure scent
Alcohol-free
Long lasting
Oil based
Concentrated
A few drops go a long way
Ingredients

Jojoba oil, safflower oil, fragrance.
To Use

Dab a small amount onto pulse points and onto the neck as desired. Application wand included for ease of use.

External use only. Avoid contact with eyes.
Share
View full details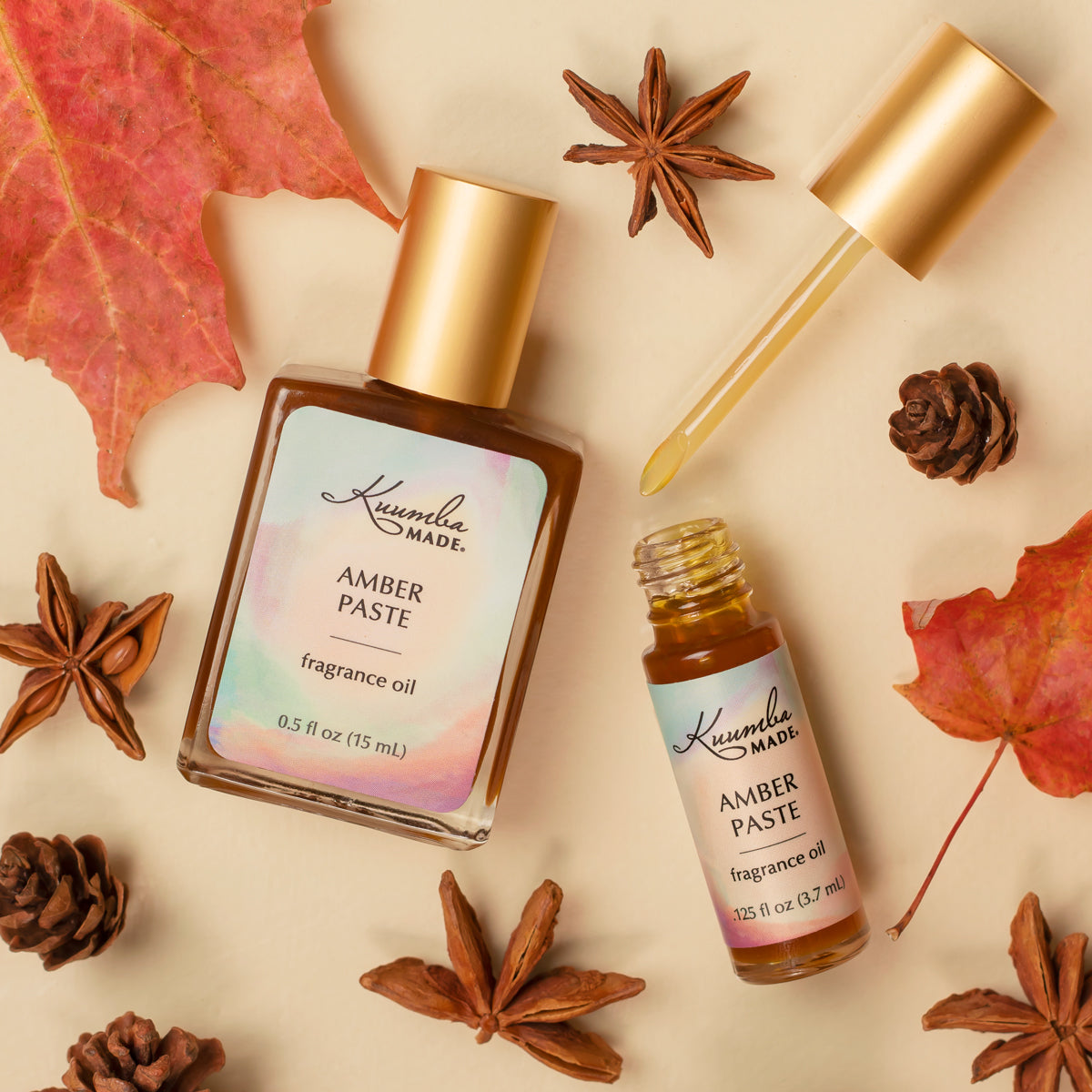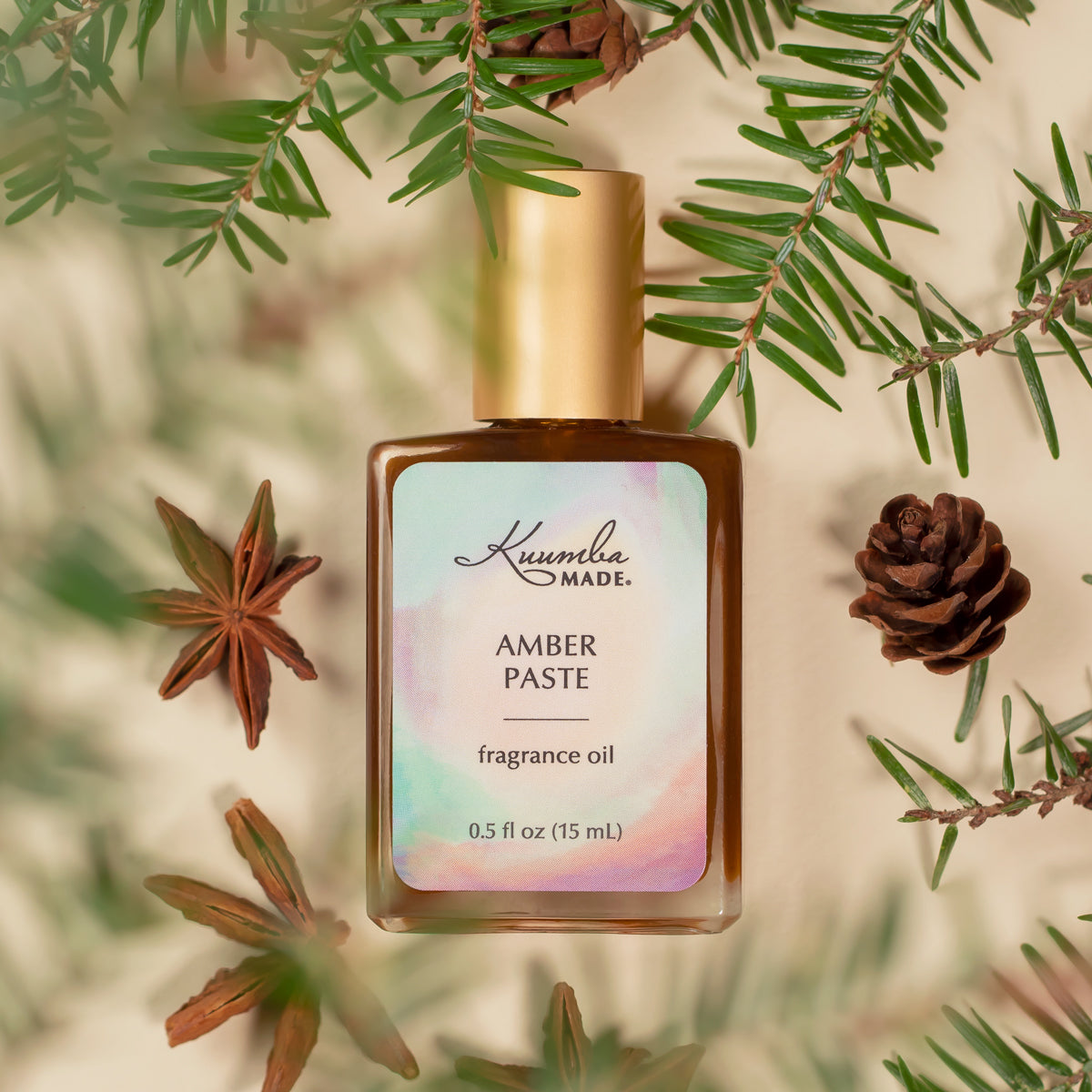 Never go away
I was blue when I found out Whole Foods didn't sell it and I couldn't just run in and grab it anymore for some reason they just don't order it I don't know and yet in a way I guess that says something about it cuz it's kind of special I absolutely love it and I would be as another reviewer said devastated if it disappeared and it processes like no other type of fragrance because of its consistency it's very strange how it diffuses its scent it's absolutely delicious and I love it so much it's one of those fragrances where I wouldn't have to ever wear anything else it feels like me how I want to feel
Incredibly Warm, Delectably Sweet, Earth and Honey
Imagine a room filled with incense, and then dip that room in dark, rich, honey.
The top notes are incredibly sticky and sweet… so much my husband took one whiff and said "wow that smells like cola!" The dry down stays sweet and the tiniest bit powdery but in a good way.
As it settles more into the skin, the resin is what brings that homage to all things ancient and earthy.
It's an incredible winter scent, because the resin and cedar-ish undertones bring one into a warm cabin, fire side.
It smells like home, and far away. Like earth and dark honey.
This is called Amber PASTE for a reason! It is very much a sticky thick consistency, very little goes a very long way. If overdone, the seduction couple be overpowering for some 😂
I have been a loyal user of Persian Garden for years and ordered Amber Past on a whim while restocking.
Definitely hooked on Amber as well!
Incredible
This stuff is the most amazing scent I have ever encountered. It's incredible. It is a very sweet scent, but not floral. It is, after all, tree resin, so it smells like .. carmelized sap..? I tend to go for earthy, woody, or herbal scents over floral, and this is all of those things, but sweet. I have been buying this for many years now, and I do usually blend it with 2 or 3 other essential oils (which is challenging because it's so thick and sticky!). But it creates the most heavenly base, and then I can tailor it just a bit to my whims. Thank you Kuumba Made!!! I hope you never quit making this, I would be devastated.
Amazing
This scent is unreal, like, its such a unique smell. I could never really understand what I was smelling until my friend told me amber was a tree resin, and it made sense. Its like a thick sickly sweet syrupy woody scent.
The scent of an erotic summer's eve
I have never in my 18 years of living on this earth, smelled something so glorious, so heavenly, so sexy. I feel like a honey glazed, delicious, finger licking, earthy goddess queen wearing this. Ladies and gents, If I catch ANYONE wearing this scent I will make love with you on the spot. Enough said, just buy it now.
Clean Fragrance Since 1980