Clean • Long-lasting • Vegan
Regular price
Sale price
$10.90 USD
Unit price
per
Sale
Sold out
Clean, rich, pure scent
Alcohol-free
Long lasting
Oil based
Concentrated
A few drops go a long way
Ingredients

Jojoba oil, safflower oil, fragrance.
To Use

Roll a small amount onto pulse points and gently dab onto the neck as desired.

External use only. Avoid contact with eyes.
Share
View full details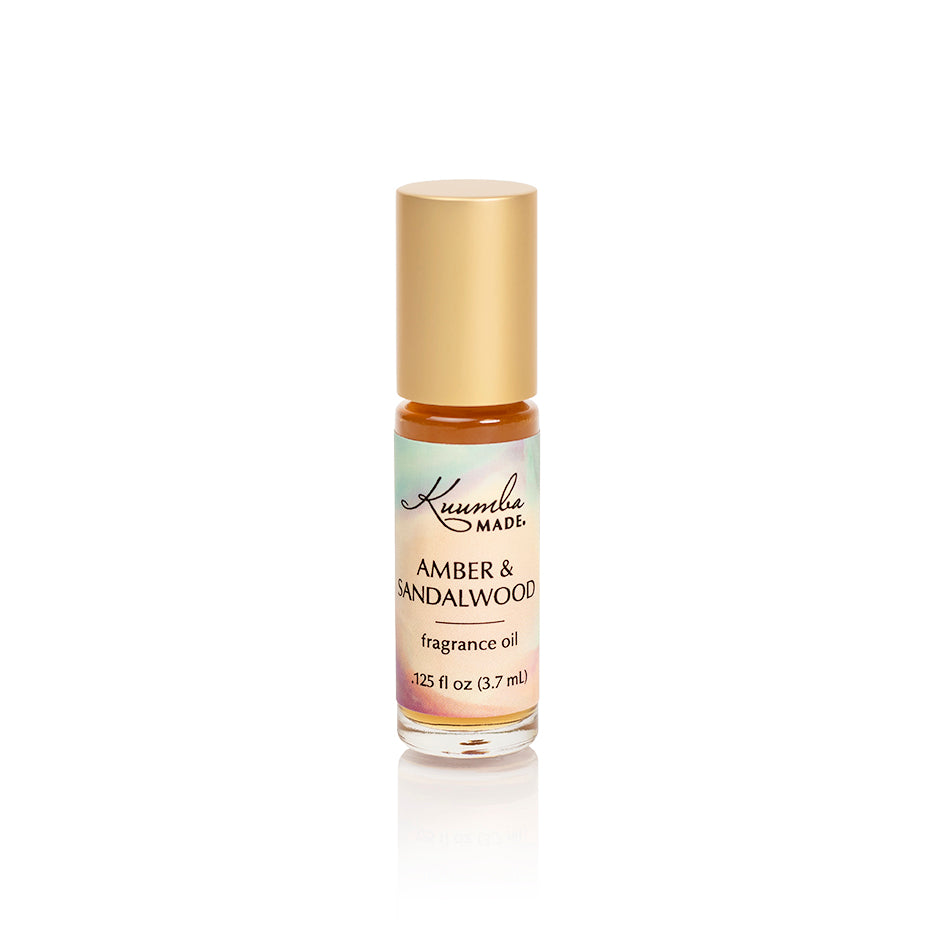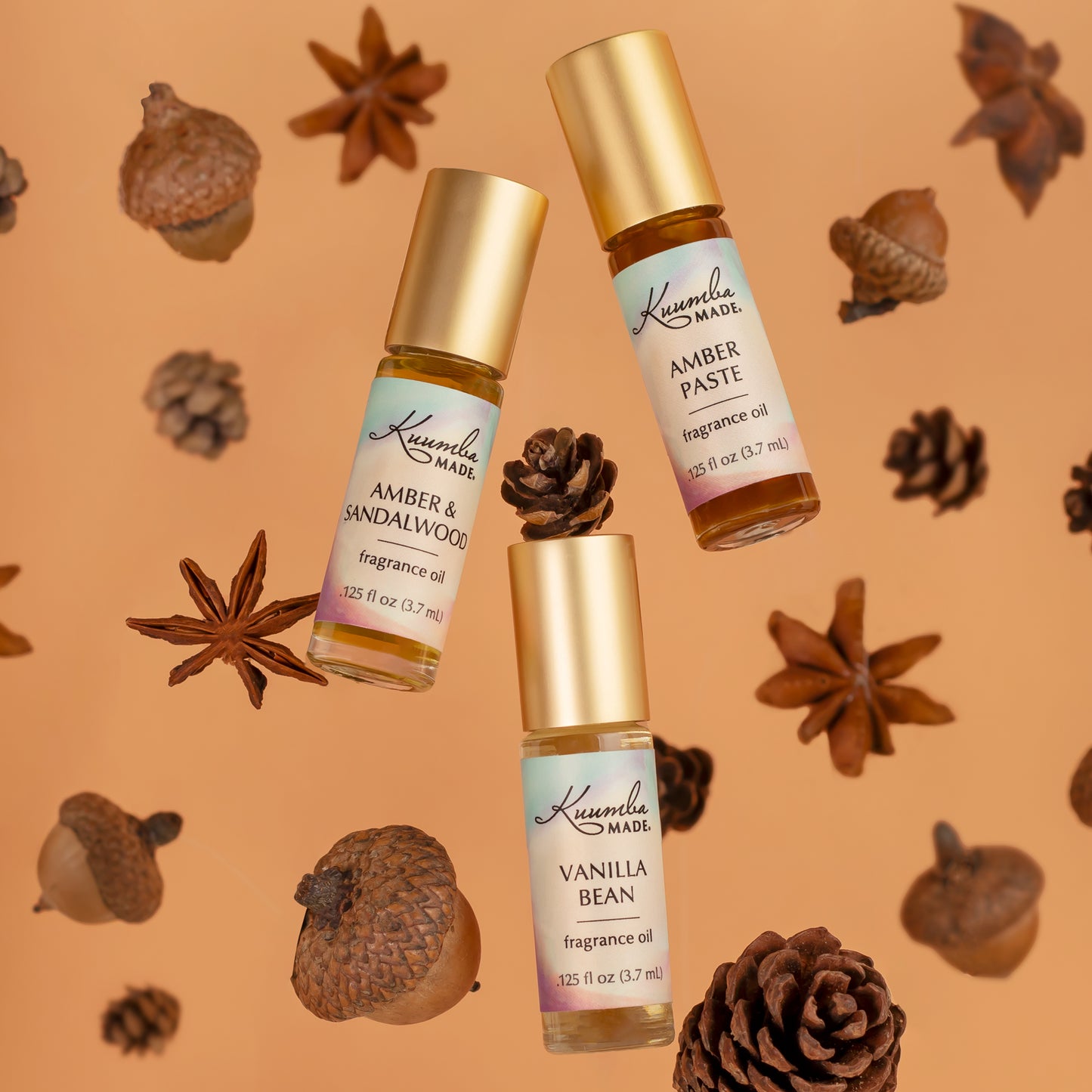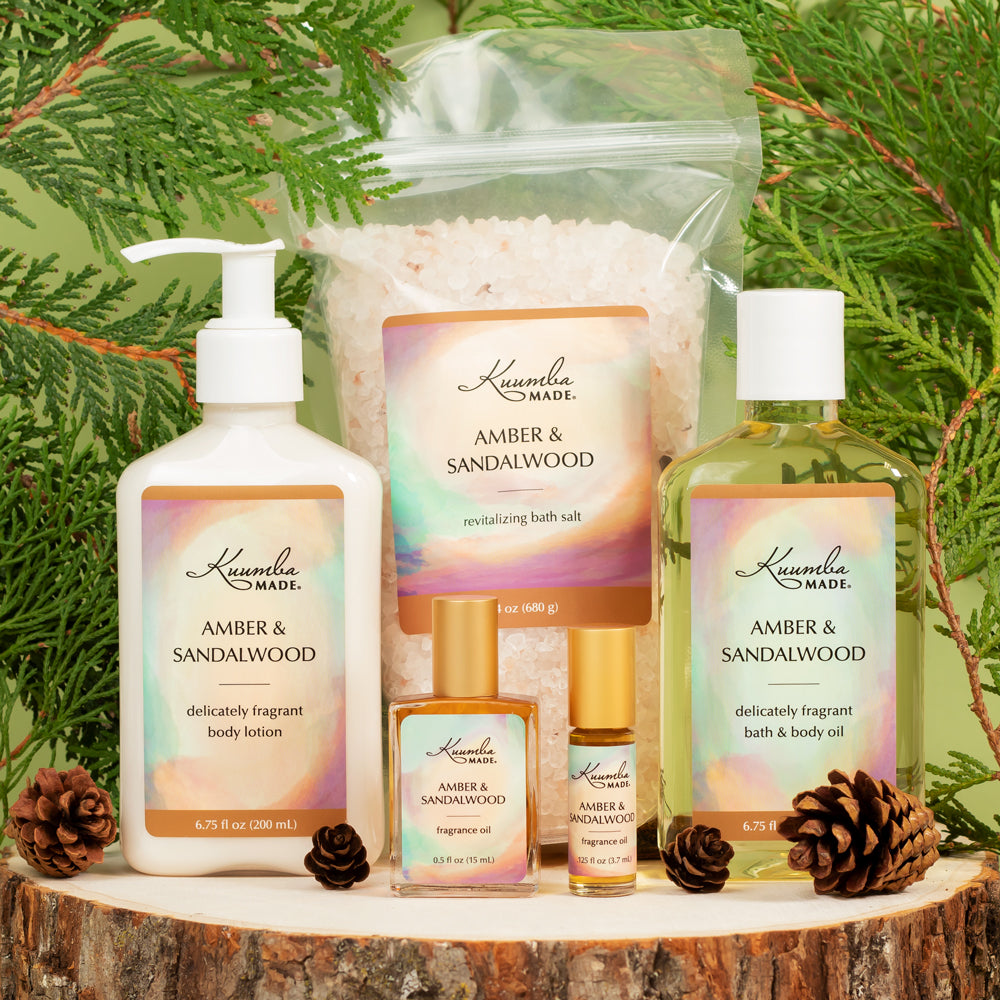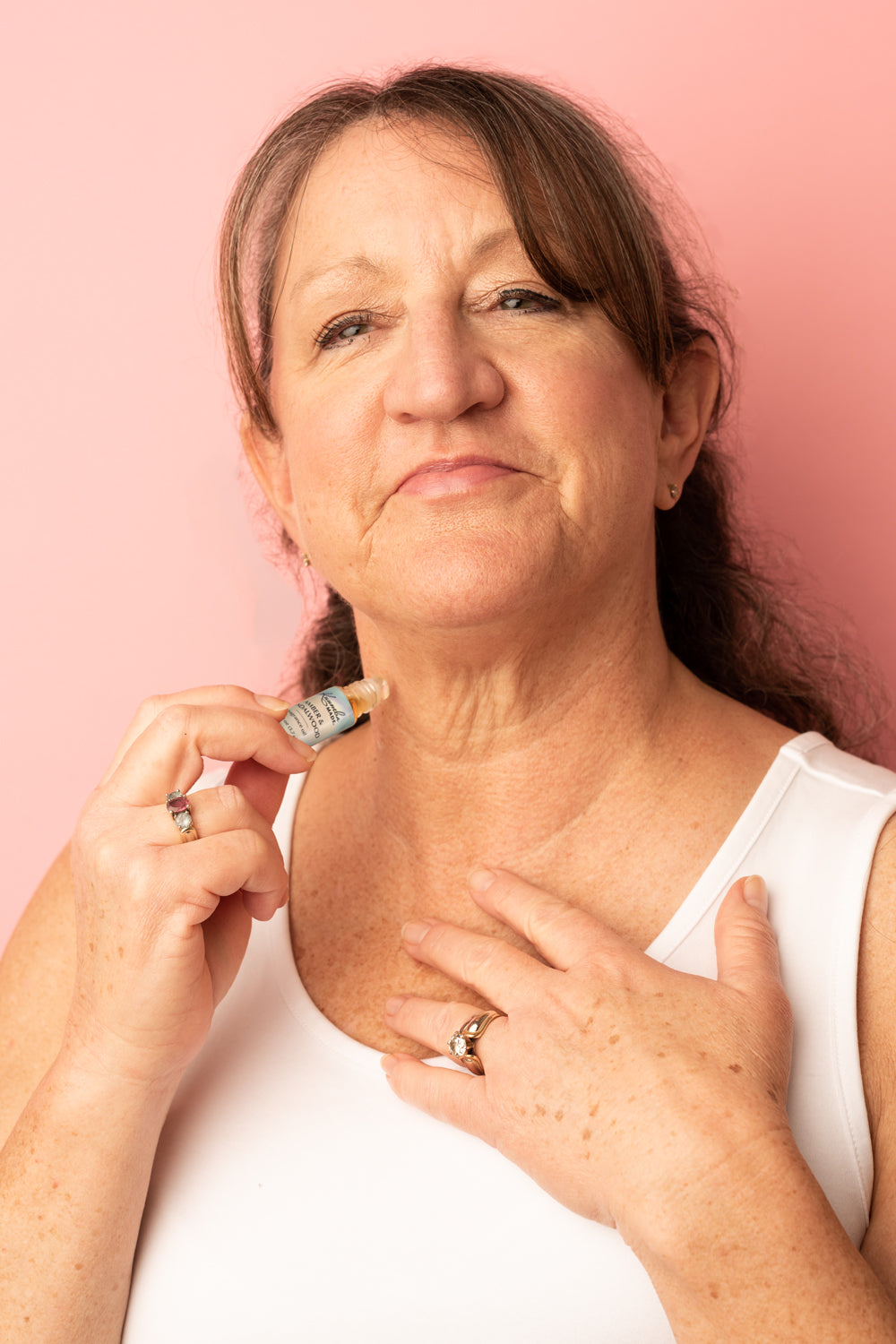 Very Beautiful & Unisex Scent
Love it. My staple scent. Exactly like the description. Reminds of Rihanna's parfum.
I LOVE this fragrance!!!
I was really taken with Tunisian Opium several years ago and while I still like it, Amber Sandalwood is where my heart is now!! Oh my, what a luscious and wonderful fragrance this is!! It is so deep and rich and it tells me many stories as I smell it on my skin. This is such a complex fragrance and I am loving every part of it! I will never be without my Kuumba Made perfume oils! So wonderfully composed and yet not priced out of my budget. Just a little bit will go all day long! I can smell little bits of it the next day as well...it is long lasting. My skin 'eats' fragrance...a lot of perfumes do not last very long but this one is a different story. Thank you Kuumba, for all the wonderful products you have come up with. I will be a customer forever!! And thank you for having sales every so often so that I can get even a better deal. Just bought the big bottle...yay!
Amber Sandalwood Fragrance Oil
This is very warm and nice. When it first goes on it smells like a product I used to buy locally and use as body oil in the 90's called Witches Oil. I've tried finding witches oil online at magic shops, but this perfume is the only product that has that same beautiful smell. Amber Sandalwood is one of my favourite perfumes now. I can really smell the amber. I was looking for a great amber!
Amber Sandalwood Fragrance Oil
Amber Sandalwood Fragrance Oil
I chose to buy this scent because out of all of the scents I tested, this one couldn't get out of my head. I'm not sure if I'd wear it out on a daily basis just because it's not the type of perfume I'm into wearing. However, I just LOVE the smell. I will put the oil and lotion on before bed in the fall/winter and feel so happy and peaceful! Smells exactly like the given name. One of the best smells :)
Clean Fragrance Since 1980