Kuumba Made Face Care
Our Facial Serums, Oils, Cleansers, and Mists offer a complete approach to hydration, rejuvenation, and total skin harmony. All of our products are cruelty free, 100% natural, and handmade with love.
Botanical Facial Mists
Also known as hydrosols, these precious plant waters are made using a steam distillation technique. They help to restore the skin's moisture balance and enhance absorption of all serums and oils. Suitable for all skin types, they nourish, tone, and replenish the skin with gentle and profound hydration.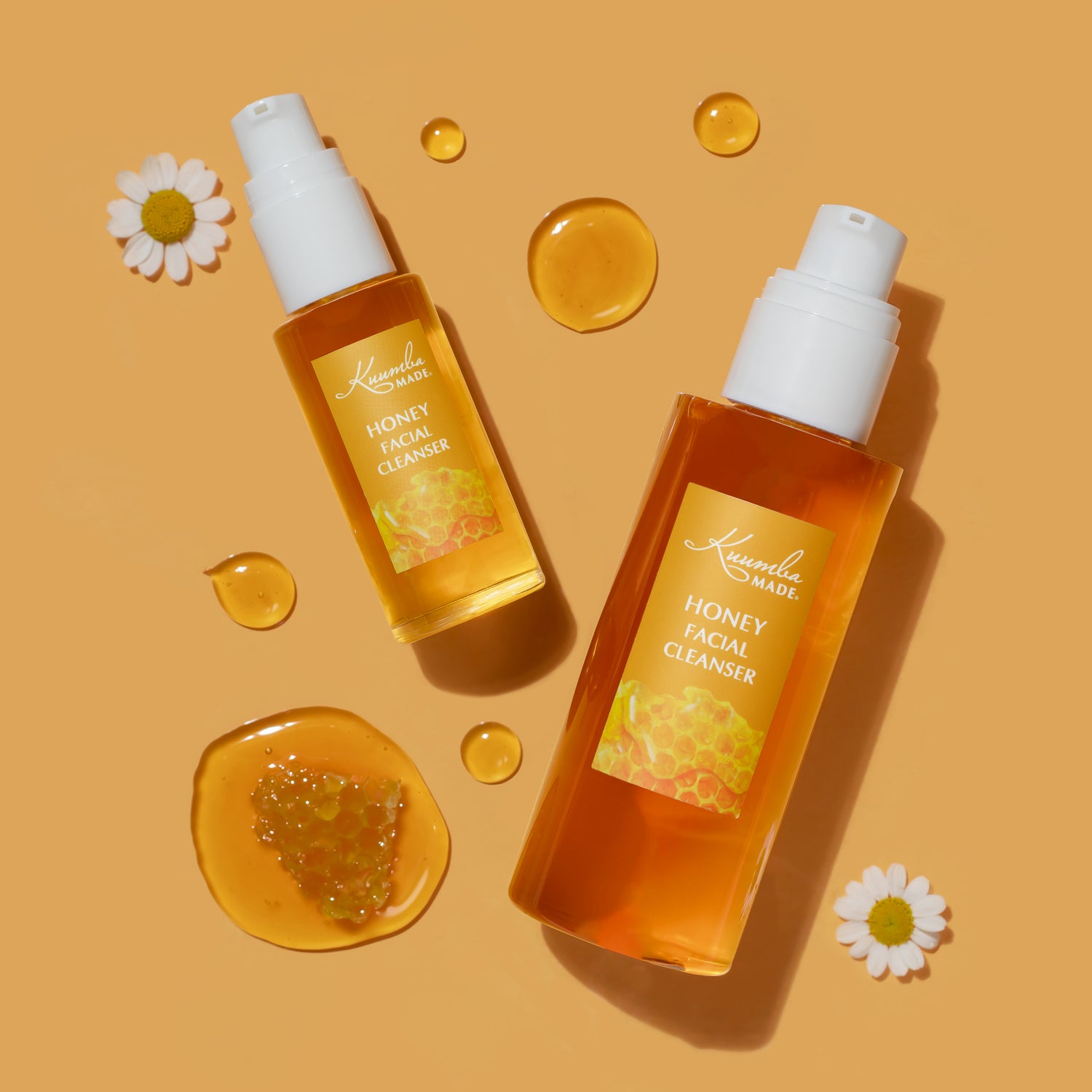 Honey Facial Cleanser
This soothing, gentle face wash is made with miraculous skin-loving raw honey - a precious gift from the bees! Made with sensitive skin in mind, our Honey Facial Cleanser lifts away excess oil and impurities leaving skin feeling moisturized, softened, and refreshed.
Learn More
Facial Oils and Serums
Our Facial Oils are the ultimate pure and clean moisture your skin is thirsty for! They are made from the finest skin-nourishing seeds; sustainably sourced, cold-pressed, and chosen to optimize skin health and radiate natural beauty.
Face Care Routines
Facial Oils and Serums absorb best into clean, damp skin. They work in unison with our Facial Mists to replenish and protect the skin's delicate moisture balance. Together our Facial Serums, Oils, and Mists support hydration, deep rejuvenation, and total skin harmony.
Rejuvenate & Refresh Routine
Regular price
Sale price
$85.00 USD
Unit price
per
Sale
Sold out
View full details
Purify & Balance Routine
Regular price
Sale price
$79.00 USD
Unit price
per
Sale
Sold out
View full details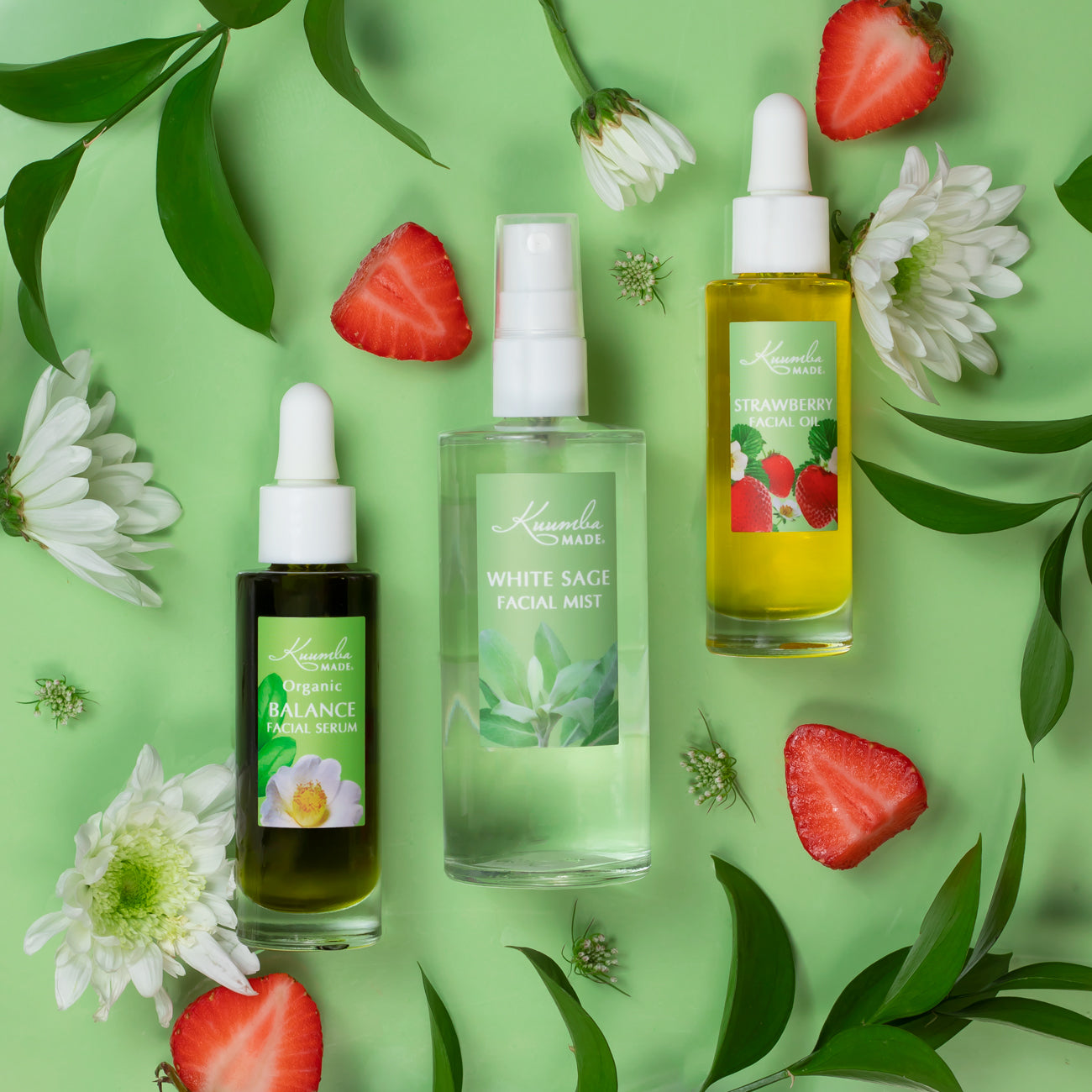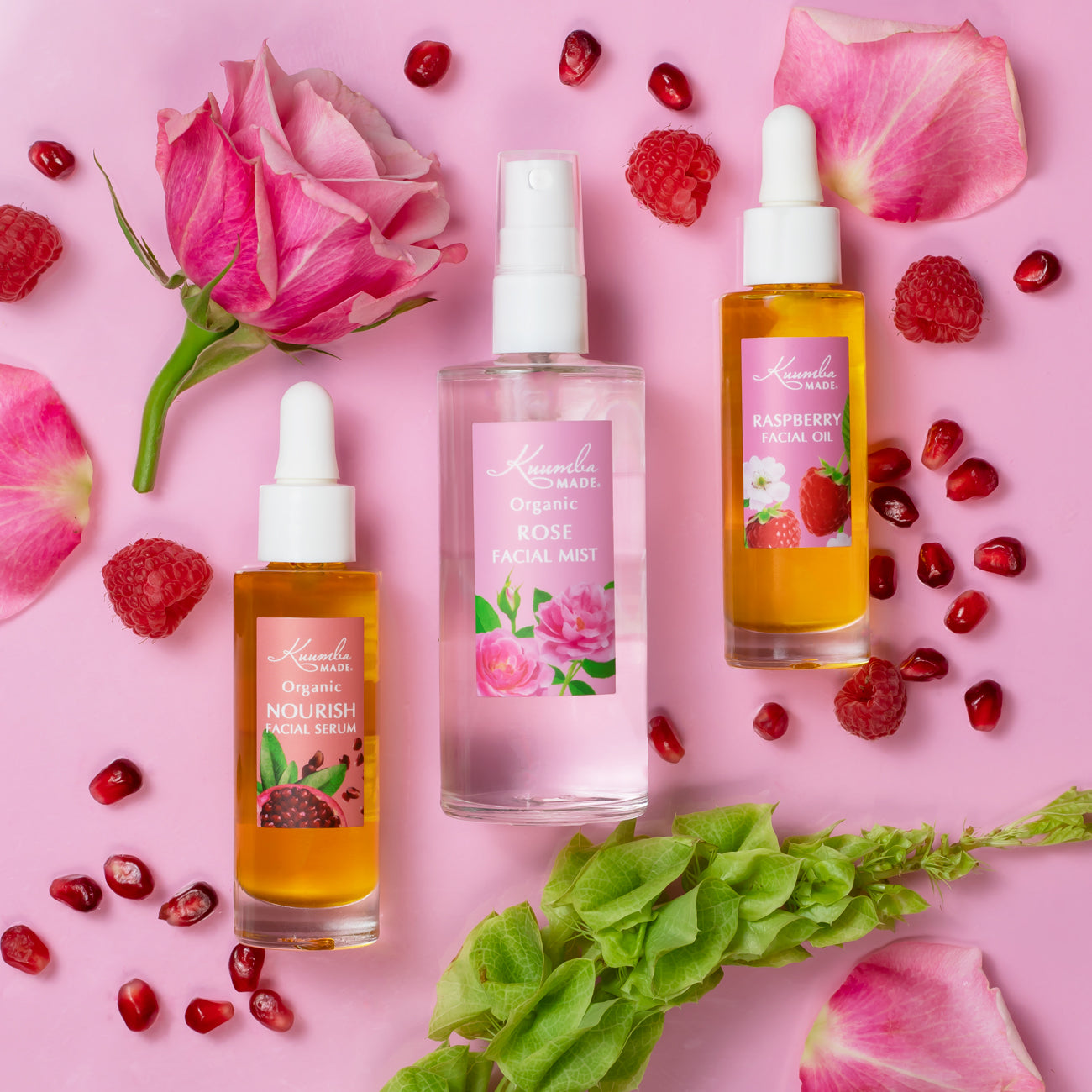 Replenish & Soften Routine
Regular price
Sale price
$83.00 USD
Unit price
per
Sale
Sold out
View full details